"Tinker Bell" in kindergarten,

wearing (what else?) a

Peter Pan collar.

The Little Witch Girl trick-or-treating

with her "familiar" (little brother).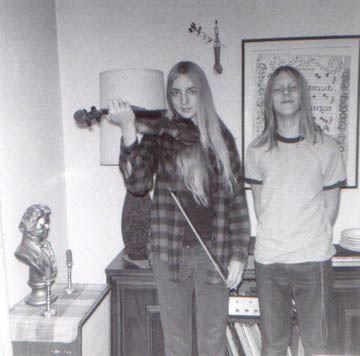 Isadora and a cousin in 1973, worshipping
at the altar of the ultimate thunder god, Beethoven.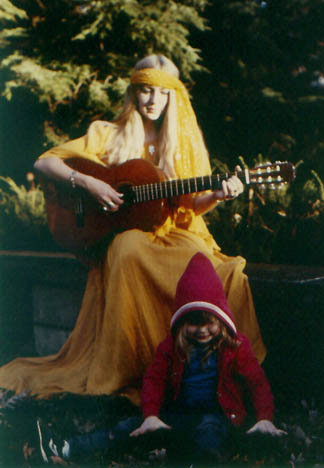 Isadora serenading Andred, about 1987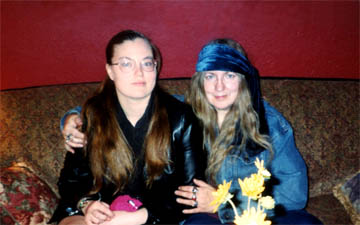 Andred and Isadora on the eve of Isadora's birthday, February 2005
| | |
| --- | --- |
| The Mysterious Half-Isadora reverently approaches her beloved NYC Goddess, August, 2005 | Isadora in Joan of Arc Park, NYC, August, 2005 |
Gallery Page 1 • Page 2 • Page 3 • Page 4 • Page 5
Lost in the Lady's Labyrinthine Lair? Visit the Site Map!
©2002-2012 Photos and graphics are the property of Lady Isadora and may not be used without her permission. All Rights Reserved. Site by Unicorn Design.