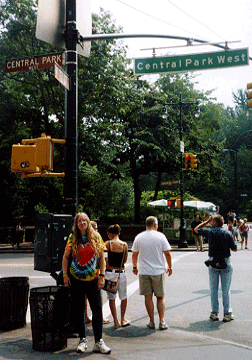 The Eternal Flower Child, still giving peace a chance in tie-dye and
wire rims, on the corner of John Lennon's famous Dakota apartment building
in NYC, August, 2005. Isadora and Andred later paid tribute at the
"Strawberry Fields" memorial just across the street in Central Park.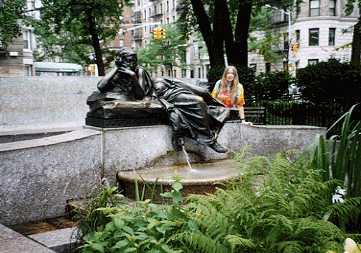 "Dizzy Aura" or "Diz" in Straus Park in NYC, August, 2005.
Andred and Isadora photograph each other at the Metropolitan Museum of Art, NYC, August, 2005.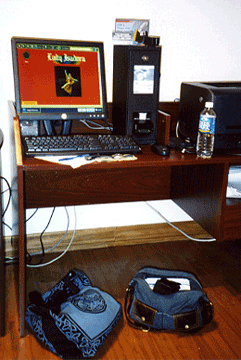 Isadora proudly peeking at her new website from a NYC hotel, August, 2005.
Gallery Page 1 • Page 2 • Page 3 • Page 4 • Page 5
More fun pics coming soon!
Lost in the Lady's Labyrinthine Lair? Visit the Site Map!
©2002-2012 Photos and graphics are the property of Lady Isadora and may not be used without her permission. All Rights Reserved. Site by Unicorn Design.