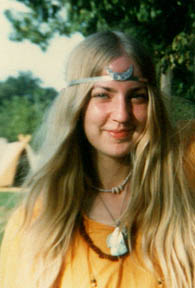 A Loaf-Kneader by Any Other Name
You Say "Wicca" and I Say "Witchcraft"!
The Little Gold Dress
Doin' That Ethereal Soprano Thang
...forthcoming!
Back to From the Lady's Pen
Lost in the Lady's Labyrinthine Lair? Visit the Site Map!
©2002-2012 Photos and graphics are the property of Lady Isadora and may not be used without her permission. All Rights Reserved. Site by Unicorn Design.